Pocket Repair & Restoration
The average cost of restoring a set of antique billiard pockets is between $499 – $599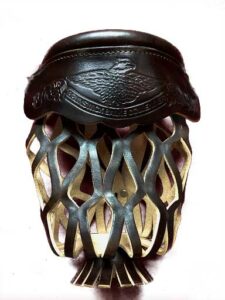 We believe that a well-preserved antique billiard table is something to be proud of. Whether it's the centerpiece of your residential or commercial gameroom, an antique pool table will become the focal point of the room, adding charm and character to just about any space.
We also understand that preserving an antique table's appearance in its original state (or close to) is not an easy feat. With decades of wear and tear, most antique pool tables have been subject to a lot of abuse over the years from many players of varying skill levels. One of the most common (yet often overlooked) pieces to pool table restoration is antique pocket restoration and reapir. We are proud to offer this service to our clients who are looking to preserve the look and authenticity of their antique billiard table, without having to undergo a complete pool table restoration.
It is imperative that you keep your original pocket irons for an authentic restoration job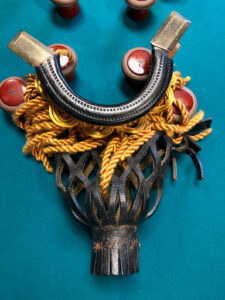 When it comes to billiard pocket restoration and repair, there are many components that make up the pocket that are not immediately obvious to the untrained eye. That's why purchasing modern era pockets and sticking them on an antique pool table doesn't really work. There is so much more to the pockets than people realize! Besides the obvious ball basket, there is a leather covering on top of the pocket irons which the basket attaches to, and a reinforcing leather piece under this which provides additional support. There is often a fringe lining also, which we restore using the authentic style and colors, matching the correct braid length and thickness to the original state for truly authentic results. Whether your pockets are leather or a crocheted net, we've got you covered with hand crocheted nets and handmade pockets.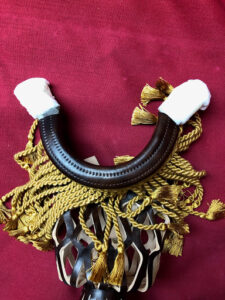 Always try to keep your original pocket irons as new replacements will typically not fit your antique table very well, or at all. The most common types of pocket irons are #3, #5, and #6, but there are even variations within those pocket irons so it is important to keep your originals, even if they're broken!
If you're interested in having your pool table pockets repaired or restored, simply contact us with as much information as you have regarding your pockets. Please Include pictures to help us to identify the pocket irons and leather colors used so that we can create a perfect match! Then, package all of your pockets and send them to our main office here in Brighton Mi. Once complete, we will send them back looking better than new.
We will keep you updated on the progress of your pocket restoration as we go, reaching out to you if we require anything further, and letting you know when you can expect the pockets returned (usually this is approximately 4-6 weeks). The average cost of restoring a set of antique billiard pockets is between $500 – $600 (the ultimate cost will depend on several factors, including the condition of your pockets, so please contact us for a more accurate, personalized quote!) We are able to handle any antique pocket restoration job, from a basic attachment of new baskets to a complete leather pocket re-sewing job, so please do not hesitate to contact us with your specific needs!